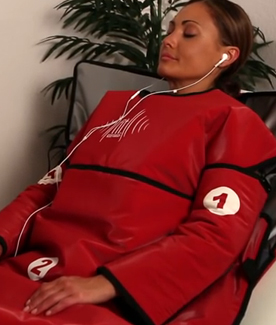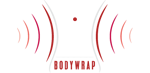 The FIT Bodywrap® produces far infrared heat (FIR), which is actually light that we can't see, but can feel as heat. All warm blooded animals, including humans, generate this type of heat naturally to warm themselves, and more than half of the sun's heat is infrared as well.
Infrared heat warms us without warming the air around us (don't you feel warmer when the sun comes out from behind the clouds?) and penetrates our bodies, rather than only heating the skin. The FIT Bodywrap generates infrared heat in the 5-15 micron wavelength, the same wavelength as the sun and our bodies produce, so it is safe and natural.
Weight Loss  –  Detoxification  –  Pain Relief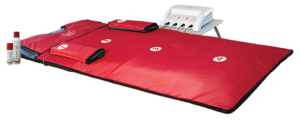 During a FIT Bodywrap session, far infrared heat is generated very close to the body, and can penetrate 1-2 inches, heating areas where fats and toxins have been stored without generating uncomfortable heat on the surface of the skin. As many fats and toxins are soluble at temperatures of just over 100 degrees, these fats and toxins, including cholesterol, heavy metals and acids, can be dissolved and excreted through our sweat or kidneys.
Patent-pending wrap construction and to-the-degree heating accuracy.
Head-to-toe coverage means even heating without cold zones.
Proprietary FIT Booster spray amplifies results, tones skin and reduces cellulite.
Proven results backed by clinical studies and numerous testimonials.
FIT Bodywraps available at select locations.
Houston
The Woodlands
River Oaks
Spring
Spring/Woodlands
Baton Rouge
FORMOSTAR BODYWRAP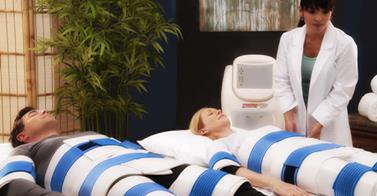 The Formostar Encore  is the next generation system of Formostar Infrared Body Wrap Treatment Systems. The Formostar Encore  utilizes 6 silicone treatment pads wrapping the body in infrared heat. It comes standard with a total of (6) infrared treatment pads for thighs, hips, abdomen, and arms.
The main purpose of the Formostar infrared body wraps is to improve the appearance of cellulite, help with body shaping and contouring and increasing metabolism. There are many benefits associated with far infrared heat therapy.  This far infrared heat is found within the Formostar Portable's treatment pads which are placed at targeted areas of the body such as your thighs for slimming and cellulite reduction, abdomen and hip areas for slimming and fat loss, and arms for slimming and fat loss as well.
The cumulative effect of having all of these treatment pads on at the same time is very beneficial.  Other benefits of far infrared heat therapy include:
Cellulite Reduction
Burns Calories
Increases Metabolism
Body Contouring
Fat Loss
Formostar Bodywraps available at select locations.
Cypress