Alkaline Ionized Water is a Powerful Antioxidant.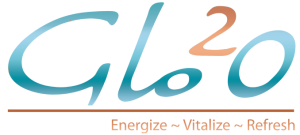 ENERGIZE ~ VITALIZE ~ REFRESH
Discover the healthier way to drink water. As simple as that sounds, the "healthy benefits" have been driven up the popularity of Alkaline Water drinking. At Glo Sun Spa, not only do we believe Hydration is a precious key to maintaining beautiful skin, but our bodies from the inside with Alkaline water.
Great Tasting!
Not only does Glo2o focus on the health of hydration.  Our alkaline water is smooth, great tasting with no additives or anything removed.  This water is simply amazing!
Water Done Better!
~ Six times more hydrating
~ Enhanced mental clarity
~ Increased Energy
~ Improved metabolism
~ Improves joint mobility
~ Powerful antioxidant
~ Enhanced immune system
…and so much more!