Award-Winning Sunless Spray Tans
Glo Sun Spa is the most luxurious spot for indoor sunless tanning and skin care. Glo is actually a working showroom that features all the newest technology from the top manufacturers worldwide. As a pioneer in spray tanning in Houston, we have improved our Sunless Equipment choices to include Pura, VersaSpa, Autobronzer™, Lumiere Light Therapy, Sunlighten, and Hydration Station. When you become a member at Glo Sun Spa, you can indulge in all the finest equipment available worldwide! Enjoy!
Skin Bronzing & Moisturizing
VersaSpa® has combined innovation after innovation to create the world's first automatic skin treatment system that helps you bronze, hydrate, and smooth your skin in just 60 seconds. Innovations like a wide open interior design, an EZ-2Breathe purification system, Comfort-Dry technology, and an intelliSENSE control system. VersaSpa® also features four different full-body skin treatments, allowing you to customize your tanning application. You can choose from a pre-sunless hydration spray, a skin bronzing solution or an anti-aging moisturizer.
AutoBronzer® dramatically changes automated spray tanning to a sophisticated treatment application – virtually free of unwanted and unpleasant overspray and skin over-saturation. It has a most appealing non-claustrophobic, open-air design. Spray solution is charged with electro-static technology so that it is attracted to the tanner's body, not all over the booth! Sprays in a matter of seconds, dries in minutes.
Pura Sunless® has tanning down to a science. Literally. By designing each step to deliver the optimum amount of solution at just the right time, we're able to get you in and out of the booth in less than five minutes. We're talking full prep, tan and dry. (Yes, really.)
Much like the cogs in a watch, one turning the next in ultimate precision, the Pura Sunless four-step system operates like nothing else in the market today. Prep and moist typically absorb into the skin quickly so we developed faster passes for both steps. And we also individually adjust the timing on the Clear and Bronze steps to allow for better absorption as well as customized color delivery based on your specific preferences.
When it's done, you walk out knowing you're going to look your best—in no time.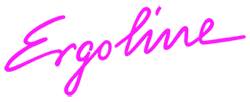 To provide you with an accurate list of our available tanning equipment,
please contact our salon showroom at
713-662-9200
.
† Equipment varies per location, check locations nearest you.