UV Tanning Equipment
Glo Sun Spa is the most luxurious spot in Houston for indoor tanning and skin care. Glo is actually a working showroom that features all the newest technology from the top manufacturers worldwide. Equipment choices include VersaSpa, Lumiere Light Therapy, Ergoline, KBL America, Tan America, Sportareddo, Dr. Mueller, Hydration Station, and Sun Italia. When you become a member at Glo Sun Spa, you can indulge in all the finest equipment available worldwide! Enjoy!
Working Tanning Salon & Showroom
Once a piece of equipment becomes 120 days old we free it up for sale as a demo model for our wholesale clients. What this means to you is that you always have brand new high tech performance equipment for personal use at an extremely economical price.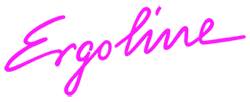 To provide you with an accurate list of our available tanning equipment,
please contact our salon showroom at
713-662-9200
.
† Equipment varies per location, check locations nearest you.